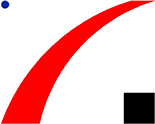 "For remodel projects, my goal is to take what is existing and add on the new with the intent of the addition looking as if it were part of the original design."
Remodel and addition projects are a great way to increase the functionality of your existing home without having to uproot and relocate. My process starts with walking through the existing home and talking with you about what you're wanting to do with the spaces, then putting together a plan that ties everything together to make existing spaces work better, or make new spaces flow with the existing.
Part of the planning process involves examining the existing structure to make sure we know where the beams are, what size and direction the floor joists span, and to take into account any new openings that will affect the existing structure. Most scenarios this is a pretty straight forward process and not much demolishing, if any, needs to be done to determine what is needed. Where large openings are involved there usually needs to be a structural engineer involved. I've worked with many different structural engineers and can make recommendations for your project and work with them to establish beam and column sizings. They will have a separate contract with you, the owner, but I'm always happy to help out and include information into my plans if that is most beneficial for the project.
CUSTOM HOME DESIGN SERVICES
"Phil- really great work on your part. Alison and I think you captured our thoughts better than we ever could have."
Cory & Alison Harris
CALL US TODAY 641-295-9536
© 2006 - 2017 DOAK DESIGN